Our spot!
Angel Dog is located in Asheville, Buncombe County,
North Carolina & serves the local community.
Angel Dog Incorporated
7 Lunsford Rd
Asheville, NC 28805
(828) 772-9161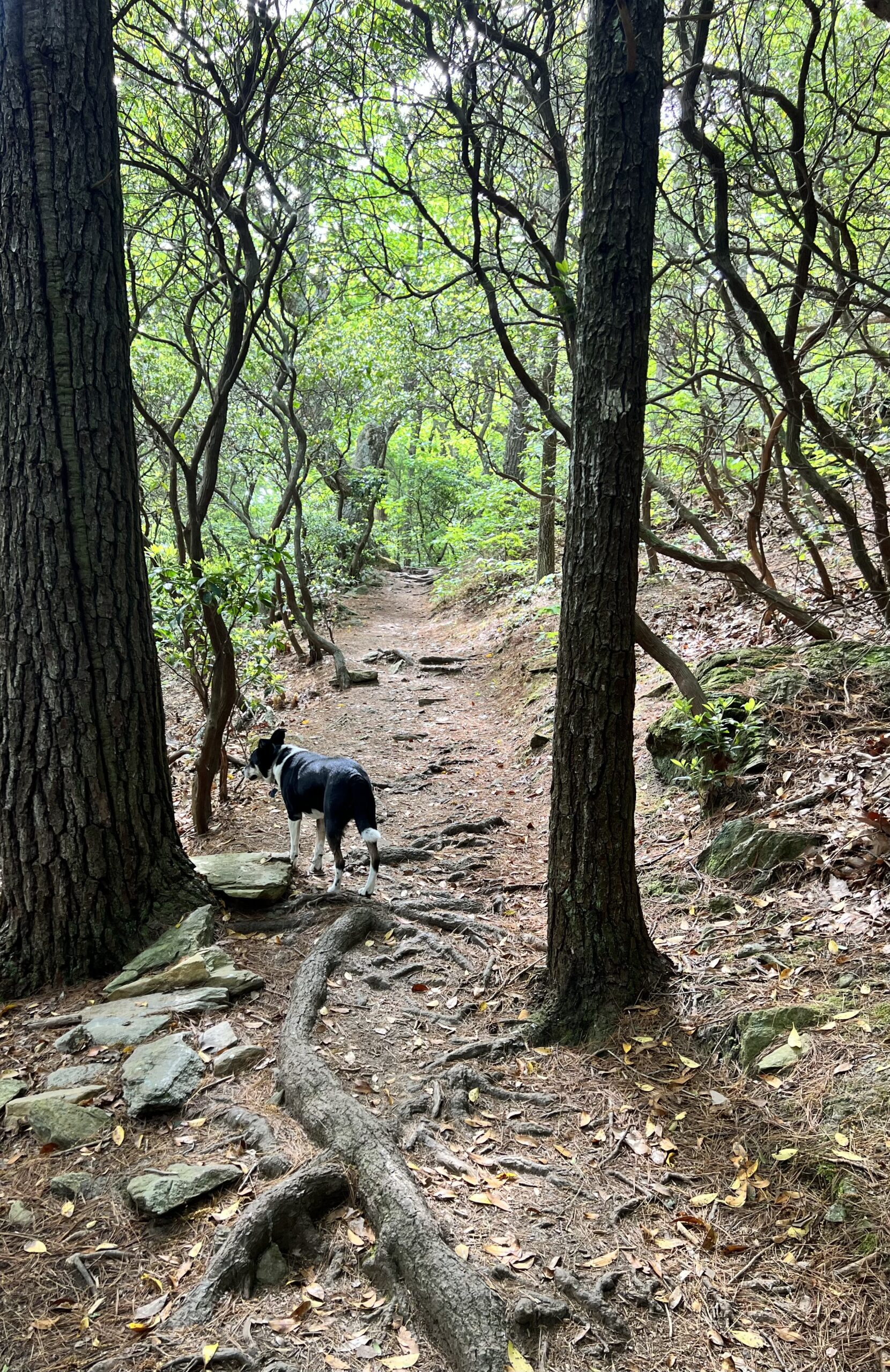 Join Gabriel in the Blue Ridge Mountains, Asheville, North Carolina to take a spring hike with him on a favorite trail.
Not in Asheville? No time? No dog? No problem! Join Gabe on this fast time-lapsed hike, or slow it down to enjoy it more leisurely. Enjoy the pleasure of a well-trained dog on the trail, keeping you company, courtesy of Angel Dog, Inc.