Our spot!
Angel Dog is located in Asheville, Buncombe County,
North Carolina, WNC & serves the area as well as online training and courses. We love hiking the Mountains to Sea tails of the Blue Ridge Mountains and strolling the beautiful Biltmore Estate. Joi us in visiting the many parks and dog-friendly businesses.
Angel Dog Incorporated
7 Lunsford Rd
Asheville, NC 28805
(828) 772-9161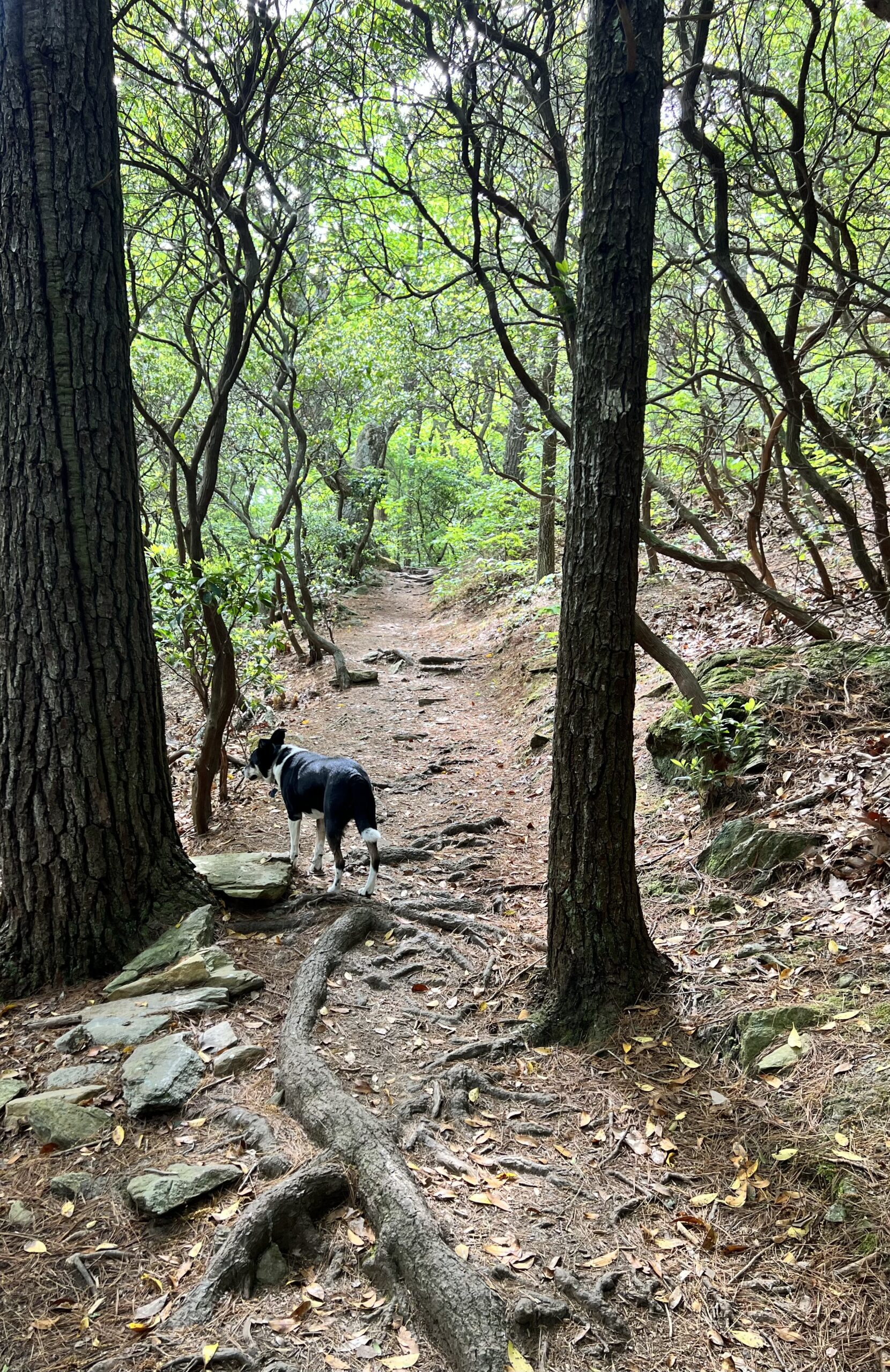 Join Gabriel in the Blue Ridge Mountains, Asheville, North Carolina to take a spring hike with him on a favorite trail.
Not in Asheville? No time? No dog? No problem! Join Gabe on this fast time-lapsed hike, or slow it down to enjoy it more leisurely. Enjoy the pleasure of a well-trained dog on the trail, keeping you company, courtesy of Angel Dog, Inc.